The Assemblies of God was first established in Kananga in 1964. Since then about 50 AG churches have been planted in the Kasaï-Occidental Province. But because of the lack of accessible Bible school training, only five of those churches had a trained pastor when we visited the province in 2006. The Kasaï-Occidental Province is believed by many to be a stronghold of cultic activity in the country and is inundated with many false doctrines and sects. Our pastors feel that without Bible school training they and their people are susceptible to being swept away by false doctrines.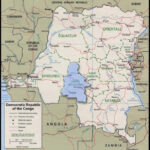 Location: Kasaï-Occidental Province
Size: 59,746 square miles (>Malawi)
Population: 5.9 million
AG Churches in 2006: 50
Trained AG Pastors in 2006: 5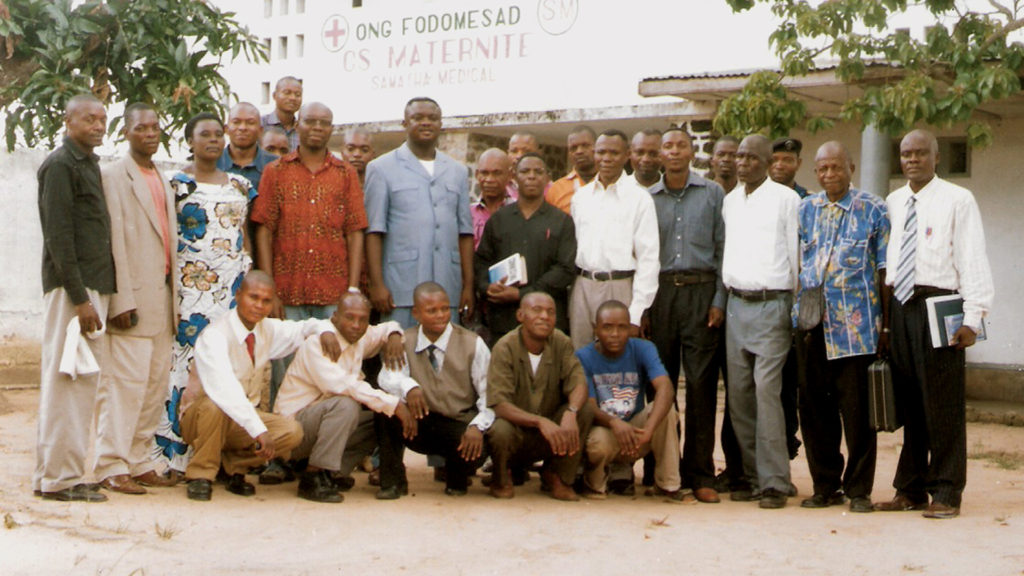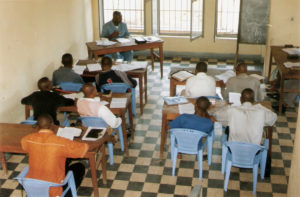 Kananga Bible School Extension
When we started this ministry training center in Kananga in 2006, many religious leaders in the province stood in opposition to the idea of formal training for ministry. But, since the first graduation in July 2009, they have seen the quality of leaders that such training produces. As a result, there has been a complete turnaround in their perception of training. Those who had vehemently opposed the opening of this extension have now humbled themselves, acknowledged their error, and enrolled as students. The Kananga Bible School has been growing ever since!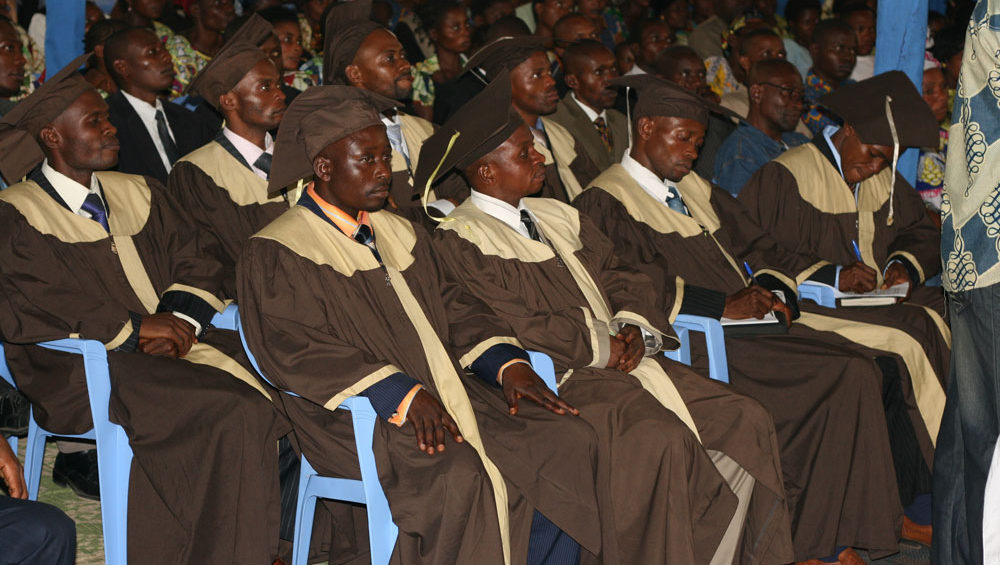 Kananga Bible School Construction
In 2010 we were able to purchase an excellent piece of property for this Bible school campus right in the heart of the city of Kananga. The property itself will provide ample space for the growth of this strategic training center for years to come. The main house (pictured here) has six bedrooms, two bathrooms, a kitchen, and a large front room that will serve as a classroom. The house sits on a quarter of an acre and has two annexes, each with two bedrooms and a bathroom, which will enable us to lodge a greater number of students coming from the interior of the province. Plans are in place to develop this property as growth necessitates. There is enough space to build a chapel as well as a larger academic building with two classrooms, four offices, and library. We are grateful to our partners in the States who have given so generously to help with this project.