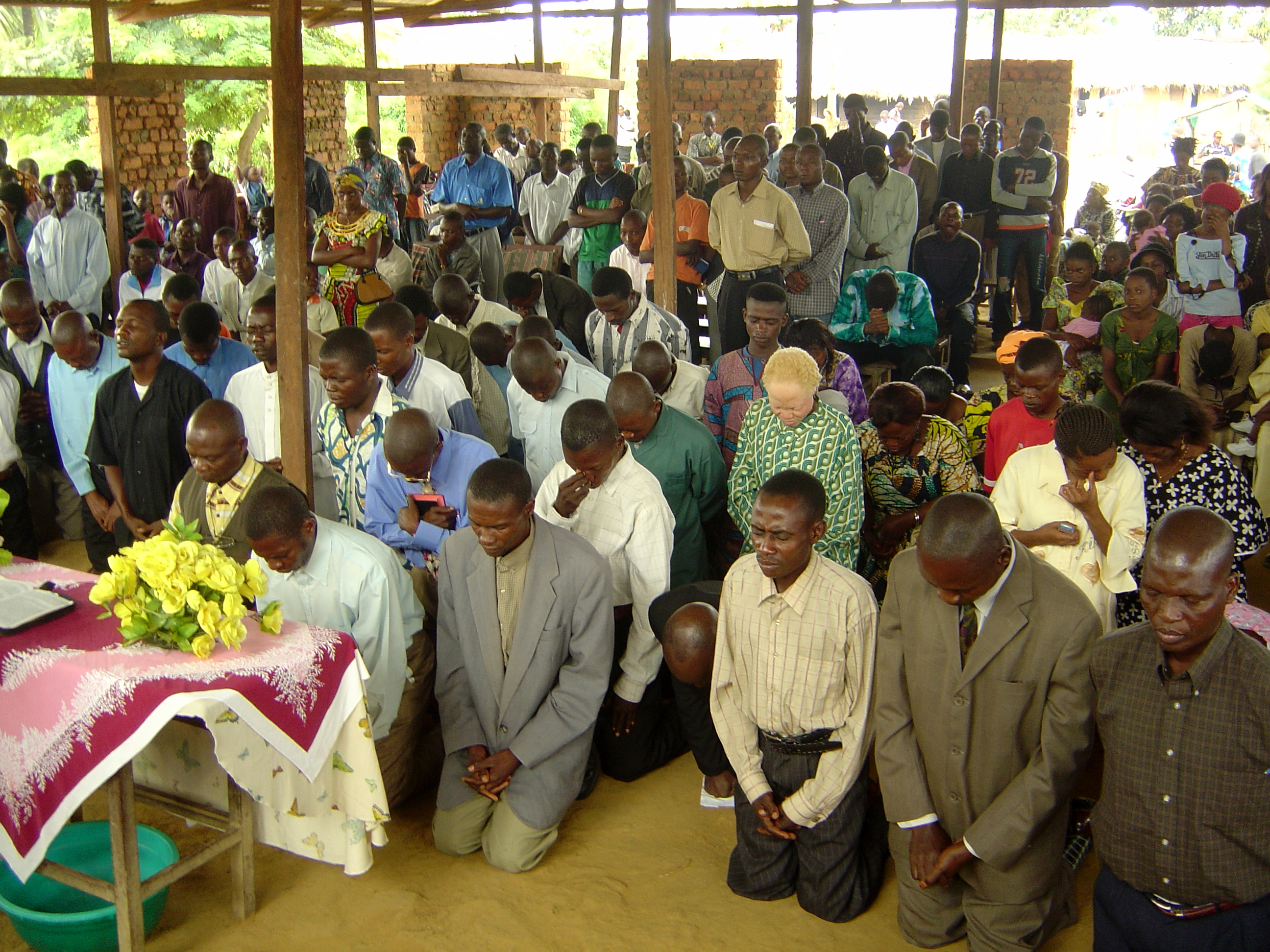 Since 1981 the Assemblies of God has planted more than 150 churches in the Maniema Province, but in 2005 only one had a trained pastor. The remote location of this province, combined with years of war, had prevented church leaders from accessing Bible school training in the nation's capital. In 2005 we held a leadership conference in Kindu, the provincial capital. We were told that it was the first time that an AG missionary had ever set foot in the Maniema Province. Church leaders came from hundreds of miles away, many walking for weeks, just to attend the conference. They were pleading with us to bring training to their province.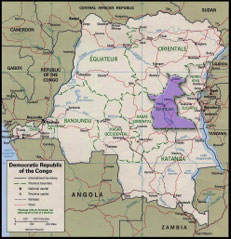 | Project: | Kindu Bible School |
| --- | --- |
| Project#: | 4880 |
| Location: | Maniema Province |
| Size: | 51062 square miles (>Benin) |
| Population: | 1.8 million |
| AG Churches (2006): | 156 |
| Trained AG Pastors (2006): | 1 |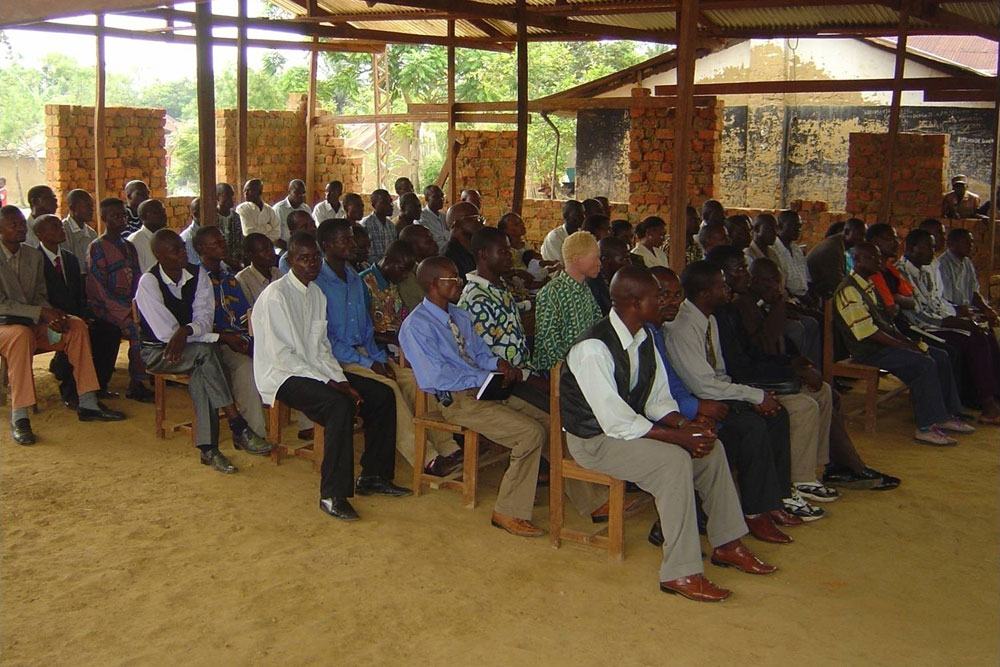 Kindu Bible School Extension
In February 2007 we opened a Bible School Extension in Kindu. More than 80 students enrolled that first year, many of whom have since graduated after three years of training. In spite of numerous difficulties, the students and faculty of this Bible School Extension continue to impress us with their perseverance and commitment. Students are still coming from far and wide to be trained for ministry in Kindu. One of our professors comes to almost every session from Shabunda by motorcycle, risking his life to pass through the dense jungle terrain still controlled by Hutu rebels. We are grateful for the impact this Bible School is having in the Maniema Province.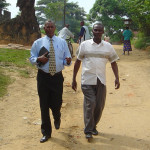 KINDU — In 1980 Pastor Kalungu Kongolo and his wife sensed that God was calling them to go to the remote province of Maniema in DR Congo's vast jungle interior. They left their home, their extended family and the life they knew […]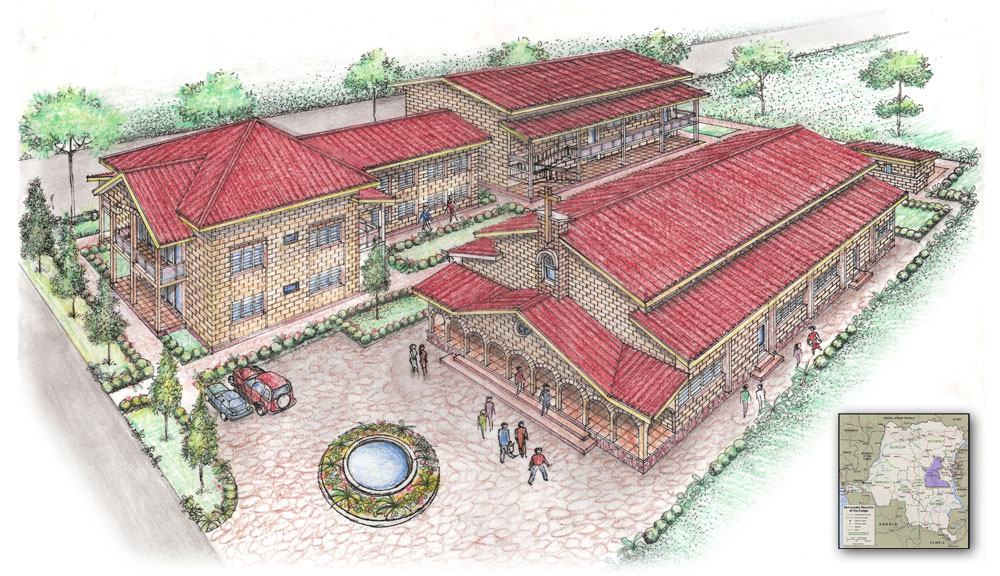 Bible School Construction
Because of generous donations from our partners in the states we were able to break ground on the first phase of the Kindu Bible School campus in 2010. The 3,869 sq ft Academic Building was completed in June 2012. This beautiful two-story building provides four administrative offices, a spacious library and two reception areas on the first floor and two large classrooms on the second.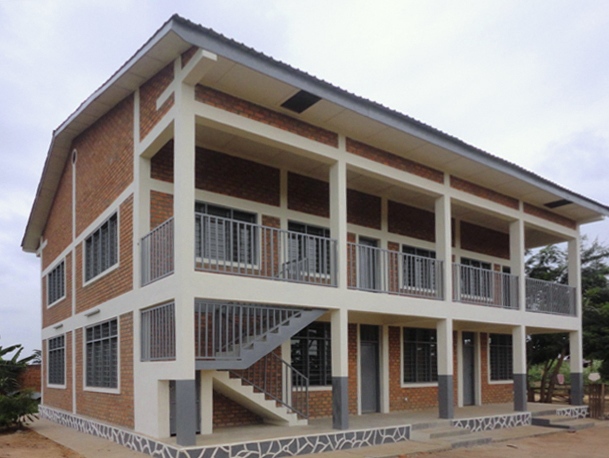 The Academic Building is already buzzing with activity and being used beyond its capacity. Students are sleeping in the offices and library while funds are being raised to build a much-needed dormitory. We hope to finish building the security wall around this campus soon.