A Strategic Response to a Desperate Need
For more than 23 years the Democratic Republic of Congo has been ripped apart by unrelenting waves of armed conflict, during which time the Congolese people have suffered immensely. The worst period of conflict lasted five years (1998-2003) and claimed the lives of an estimated 5.4 million. Often referred to as the African World War, it was the deadliest conflict in the world since World War II. The DRC is now considered one of the least developed countries in the world. Because of its massive size and almost complete lack of infrastructure, many of DR Congo's interior provinces have been virtually cut off from the outside world. As a result, churches in these provinces have had no access to Bible school training, leaving only a handful of trained pastors for millions of people.
The Congo Project is a strategic initiative that is meeting this need as we bring critical Bible school training into the remote, war-torn interior of DR Congo. Because of this initiative hundreds of pastors and church leaders are now being trained in six new Bible school extensions and eight satellite training centers in operation across the country.
Training Leaders.
Since 2005 we have established ministry training centers throughout the country's vast interior, where we are currently providing training for more than 500 national church leaders. Since 2009 more than 600 have graduated!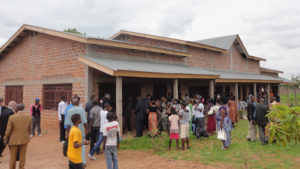 Building Bible Schools.
To accommodate the tremendous growth of this program we are now building Bible school campuses in six strategic cities across the country. This will provide each province with desperately needed infrastructure for ongoing training efforts.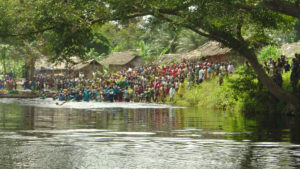 Reaching the Heart of Africa.
These Bible schools and the leaders they enable us to equip will impact the lives of thousands upon thousands across this nation as they reach the unreached, plant new churches, and minister to the desperate needs of their people.