A Strategic Response to a Desperate Need
For more than 15 years the Democratic Republic of Congo has been ripped apart by the deadliest conflict since World War II with a staggering death toll of 5.4 million. It is now considered one of the least developed countries in the world. Because of its massive size and lack of infrastructure many of DR Congo's interior provinces have had no access to Bible school training, leaving only a handful of trained pastors for millions of people.
The Congo Project is a strategic initiative that is making a difference in this devastated nation as we bring critical Bible school training into DR Congo's remote, war-torn interior—to train national church leaders where they have never been trained before.
Training Leaders.
Since 2005 we have established Bible school extension training centers throughout the country's vast interior, where we are now training more than 500 national church leaders. Since 2009 another 600 students have graduated!
Building Bible Schools.
To accommodate the tremendous growth of this program we are building Bible school campuses in strategic cities across the country in order to provide each province with desperately needed infrastructure for ongoing training efforts.
Recent Posts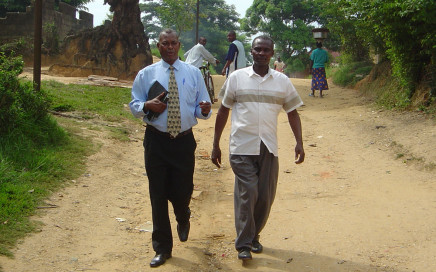 KINDU — In 1980 Pastor Kalungu Kongolo and his wife sensed that God was calling them to go to the remote province of Maniema in DR Congo's vast jungle interior. They left their home, their extended family and the life they knew […]
Sponsor a student today!
You can provide a year of Bible school training for a pastor, evangelist or church planter in DR Congo's remote, war-torn interior for just $100!